Community Project Mini-Grants Offered
The Cle Elum Kiwanis is interested in soliciting proposals for small projects that will help us fulfill our mission of:
Making the children of our community our first priority
Making our community a better place to live, or
Serving the needs of disabled or the elderly
We will give out several $250 dollar mini-grants to projects that are deemed worthy by our mini-grant committee. The grant committee will meet twice a month as needed to review proposals. The board will make funding decisions at the monthly board meeting.
Submit grant application forms online or mail to Cle Elum Kiwanis; P.O. Box 933; Cle Elum, WA 98922
To apply for a grant please find our application form here.
Key Club Sponsorships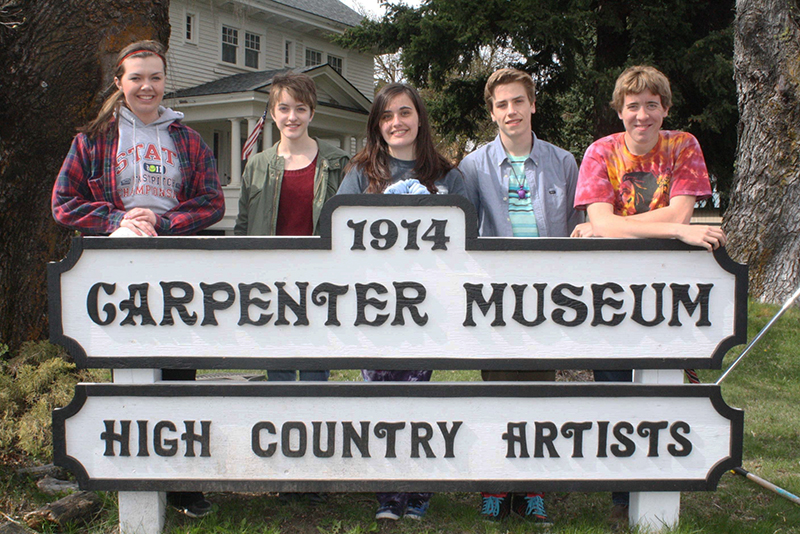 Our Kiwanis club supports Key Club service projects, facilitate the Key Club meetings, provide mentorships and provide college scholarships for the Key Club students. We are currently sponsoring the following Kiwanis Key club:
Schools We Support
Cle Elum Roslyn Elementary
Walter Strom Middle School
Cle Elum Roslyn High School
Easton School
Swiftwater Learning Center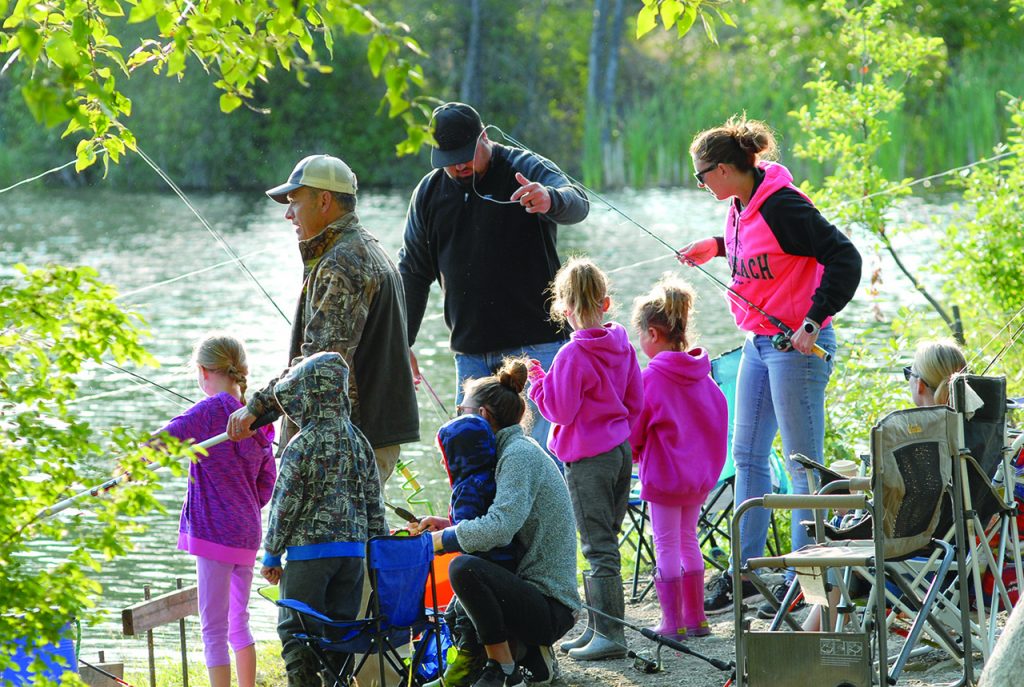 Every July, Kiwanis Club of Cle Elum hosts our annual kids fishing derby at Kiwanis Pond. The club started the Fourth of July Fishing Derby. For the Derby Kiwanis lobbied the state to list Kiwanis Pond for juvenile and handicap fishing. Because of that listing the pond is stocked every year with trout. In July of 2019, Matt Mathes, Hatchery Specialist-3 at WDFW's rainbow trout hatchery near Yakima, said, "It's great to see the excitement and joy children get catching fish and spending time with family outdoors. These derbies are great ways to introduce kids to the outdoors. Lot's of fish equals lots of opportunities and action. That all works to create lifelong outdoor recreationists who will care about the resource and continue the tradition." That year, Matt's 1,000-gallon tank truck delivered the rainbow trout to Kiwanis Pond in Cle Elum. Like most years, it held 600 fish, each measuring 10 to 12 inches, and 200 jumbos, each measuring 15 to 18 inches at 1.5 to 2.5 pounds.
About Kiwanis Pond: The smallest and most westerly pond in the Hanson ponds complex near Cle Elum is open only to juvenile anglers (under 15 years old), senior anglers (70+), and anglers with a disability who possess a designated harvester companion card.  It will continue to be stocked with catchable sized rainbow trout. The lake is also stocked with some 1 pound "jumbo" rainbow trout. This pond has a year-round open season. For a map and more information, visit the Washington Department of Fish & Wildlife and view stocking reports here.
Community Service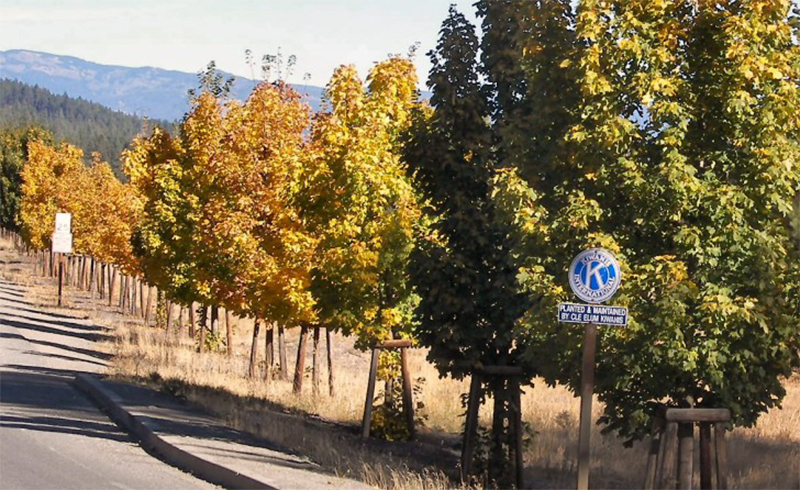 Cle Elum Kiwanis serves the communities of Cle Elum, Easton, Roslyn, and South Cle Elum.
As a team, our Kiwanis club members work together in many activities that benefit our communities. Most notable — cross country ski program for the fifth graders; providing scholarships to graduating seniors; and sponsoring school service clubs.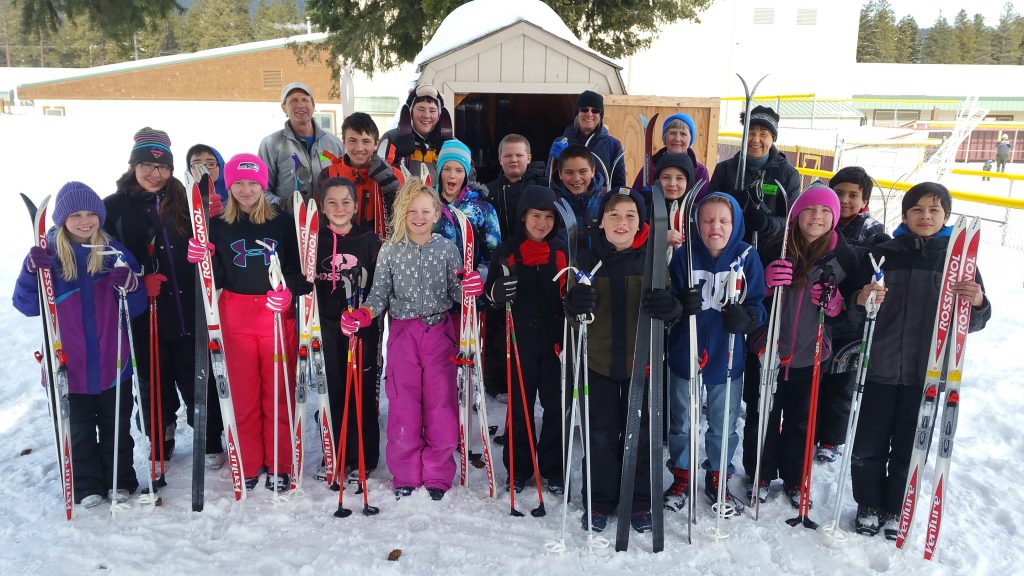 Our Kiwanis members also provide diversified community events such as planting flowers and trees in entrances to our towns; cleanup at our cemeteries; participating in major holidays with a tree lot at Christmas; and during the 4th of July an annual fishing derby.
Trees lining Hartwig Boulevard (previously known as South Cle Elum Way – renamed in honor of Kiwanis Club of Cle Elum member Hartwig Vatheur who is instrumental in the planning, planting and maintaining of these beautiful maple trees)
Floral planters on Safeway Hill
Centennial Center (senior center)
Roslyn Cemetery
Cle Elum Cemetery
Downtown cleanup
Kiwanis Club of Cle Elum Sponsors: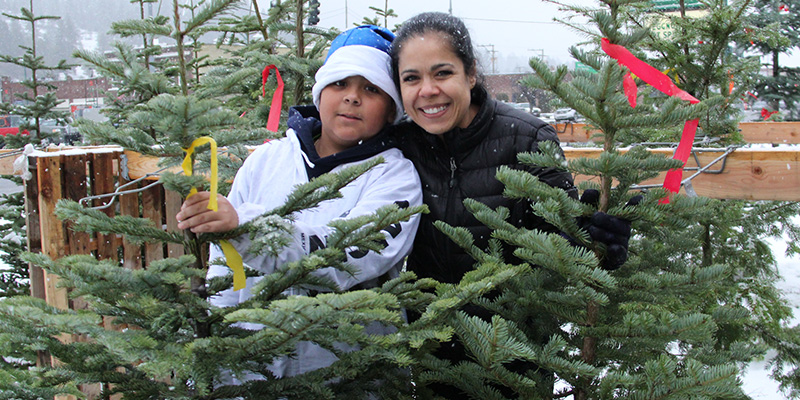 Boy Scout Troop 488
Canopy of Caring
Centennial Center
CHS Cheerleaders
CHS Senior Class
Christmas Tree Sales
Cle Elum Free Clinic
Cle Elum Library
Community Beautification
Crash/Gear Programs
Dollars for Scholars
Drug Free Youth Retreat
Easton School Archery
Eliminate Project
Fifth Grade Ski School
Firework Sales
Future Problem Solvers
Hope Source
HS Ticket Taking
Ignite Mentor Program
KCCP – Kid's Cancer Program
Key Club
Kittitas County Youth Leadership Academy
Kiwanis International Foundation
Kiwanis Law Enforcement Camp
Northwest Burn Foundation
Parent Action Council
Red Cross Blood Drive
Relay for Life
Roslyn Heritage Society
Roslyn Library
Runner Stumbles
Seattle's Children Hospital
Skip a Meal Program
Summer Youth Activities
Upper County Little League
Young Author Books Project